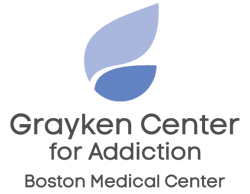 To schedule an appointment with an addiction specialist, please call 617.414.4580
Boston Cambridge Hospital Consortium on Opioids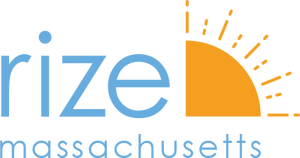 If you are looking for the one-hour training on opioids sponsored by the Boston and Cambridge Hospital Consortium, please go here.
For more information on the Consortium itself and participating members, please see below.
Statement of Goals
This group first convened, with the support of RIZE Massachusetts, as hospital CEOs in February to discuss our response to the opioid epidemic. We met as health care leaders in a region facing an unprecedented number of overdose deaths. Our respective hospitals have been playing a critical role in the development and implementation of programs that prevent addiction, increase access to effective treatment, prevent overdose deaths, and reduce the stigma associated with addiction. While these actions have been crucial, we know there is more we could –and should – do to stem the tide of addiction. Furthermore, as employers of tens of thousands of individuals, we know there is more we can do to support our own employees impacted by addiction.
Each of us committed to join together as hospital leaders to do more to counter the addiction crisis. The depth and breadth of your commitment at our first meeting was noteworthy and a reflection of the urgency of this problem.
As a result of our first meeting, we convened a working group with representatives from all participating hospitals, made up of leaders in substance use disorder from each institution. This working group strategized about multiple avenues for better addressing the crisis and agreed on action in two key areas to maximize our impact:
Equipping more of our providers to effectively treat addiction
As employers, enhancing the support we offer to our own employees affected by substance use disorder.
A call to action with these two priorities is outlined below, which both BMC and BWH are enthusiastically supporting.
Thank you for joining Boston Medical Center and Brigham and Women's Hospital in committing to enact these specific actions over the next year.
We look forward to collaborating with you on this life-saving work.
Elizabeth G. Nabel, MD
President, Brigham Health
Kate Walsh
President and CEO, Boston Medical Center
David McCready, MBA, MHA
President, Brigham and Women's Faulkner Hospital
Michael Apkon, MD, PhD, MBA
President and CEO, Tufts Medical Center
Peter Slavin, MD
President, Massachusetts General Hospital
David Passafaro, MA
President, New England Baptist Hospital
Assaad Sayah, MD
Interim CEO, Cambridge Health Alliance
Jeanette Clough, MS, MHA, RN
President, Mt. Auburn Hospital
Sandra Fenwick, MPH
CEO, Boston Children's Hospital
Peter Healy, MHSA
President, Beth Israel Deaconess Medical Center
Tom Sands, MBA, MHA, FACHE
President, Carney Hospital
Harrison Bane, MHCDS
President, St. Elizabeth's Medical Center

All above signed hospitals in Boston and Cambridge have agreed to:
Care Provider Training
Hospitals see many people in need of substance use disorder care at critical times. Unfortunately, there are often too few addiction medicine experts available and many internal medicine providers and other specialists have limited knowledge of how to treat addiction. Most have not taken the required waiver training to prescribe buprenorphine, a key medication, or any continuing education courses on treating addiction. These courses offer a key entry point for broader knowledge and understanding of the disease of addiction. To address this issue, we propose that all hospitals:
Commit to mandatory training for all hospital-based emergency physicians, hospitalists, obstetricians, psychiatrists, adolescent pediatricians, infectious disease specialists, primary care providers, and internal medicine residents who are not waiver trained. These trainings should last at least 1 hour and emphasize a) fundamentals of addiction; b) effective treatment of opioid use disorder, including utilization of medications, and c) addressing stigma. In order to facilitate participation, the trainings can take place as part of regularly scheduled Grand Rounds or other educational series or departmental meetings. Enduring web-based recordings will also be an option for training.
Strongly encourage training for all non-hospital-based primary care providers, psychiatrists, as well as hospital and non-hospital-based OBs, pediatricians and infectious disease specialists, as well as NPs and PAs working in these areas.
Commit to increase the number of the above listed providers who obtain their buprenorphine waiver by a) demonstrating strong institutional support through a communications campaign, hospital statement, or other method; and b) providing in-person waiver trainings sessions.
Employee Support
In addition to being healthcare providers for the general public, Boston and Cambridge hospitals employ thousands of people, many of whom may need their own support with substance use. We propose that all hospitals commit to doing at least three of the following activities onsite, to encourage campus-wide discussion around substance use and increased uptake of needed health care support. Providing this support will impact thousands of employees, as well as their families and the broader community.
See BMC's comprehensive Employer Support Library: https://www.bmc.org/library
Web Based Trainings
Massachusetts Medical Society Core Competencies for the Prevention and Management of Prescription Drug Misuse and Suggested Education Modules
Harvard Medical School Course on the Identification, Counseling, and Treatment of Opioid Use Disorder (8 hours)
In Person Waiver Trainings
MD Waiver Training Information:
PA and NP Waiver Training Information:
Massachusetts Consultation Service for the Treatment of Addiction and Pain (MCSTAP):
Call 1-833-724-6783