BMC Virtual Summer Volunteer Program
This program is designed for those entering their Junior and Senior year of high school. The deadline to apply for the Virtual Program is Friday, May 21, 2021.
This year, Boston Medical Center is pleased to be offering a virtual summer volunteer program for rising juniors and seniors in high school! This virtual program will allow students to gain valuable knowledge and insight into the patient's care experience at BMC through interactive engagement and consultation with hospital and clinical professionals.
Students will be exposed to a virtual patient care environment that will involve participant engagement and problem-solving patient care scenarios. Students will be assigned one of three patients from the scenarios to support throughout the summer and will attend weekly Zoom sessions where they will learn and engage with BMC professionals to learn about their role and contributions to the patient care delivery experience. Students will meet with BMC professionals via Zoom on the same day each week based on the patient they are assigned.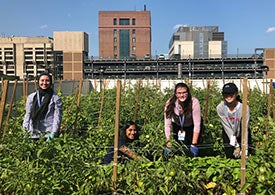 Eligible participants of this virtual program must be entering their junior or senior year of high school and are able to commit to the full 8 weeks of the program from Monday, June 28th 2021 through Friday, August 20th 2021. Strong applicants for the program will be reliable, committed and eager to learn about the hospital and healthcare setting. Must have a positive attitude and be open to learning from new experiences.
All inquiries about the Virtual Summer Program and correspondence with Volunteer Services in regards to application status should be made by the candidate themselves.
The deadline to apply for the Virtual Program is Friday, May 21, 2021
Application Process
To complete the virtual summer program application, please click here. Please include any vacation plans or dates where you will be absent from participating.
Upload one letter of reference with your application or have your letter submitted to volunteer.services@bmc.org. It is strongly preferred that the letter be from a teacher, guidance counselor, or adult who knows you well from school. The letter should be no more than a paragraph in length and uploaded in PDF format if submitted by the student directly. Reference letters from relatives will not be accepted.
After submitting your application, you will receive an email within a week telling you to log back in to VSys using the log in credentials you entered on your application. Once you log in to VSys you will see the remaining items to be completed. The remaining items will include:

Guardian Permission Form. Have a parent or guardian complete and sign the permission form and email to volunteer.services@bmc.org. As the applicant, you are also able to upload the completed form into VSys.
Photo Authorization Form. Complete the photo authorization form with signature and upload into VSys.
Reference Letter. If you did not provide a reference letter when completing your application, you will be able to upload one after submitting your application as long as it is before the May 21st deadline.
Please note that we cannot guarantee a placement for all who apply. Preference will be given to students who live in Boston and attend Boston Public Schools.
Important Dates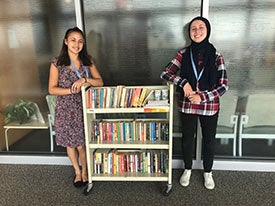 In addition to the weekly Zoom session with BMC professionals, students should be able to commit to the following dates of the program:
Monday, June 28th 2021 – Program Orientation
Thursday, August 19th 2021 – Program Reception
FAQ
Can I participate in the Virtual Summer Program if I am not entering my junior or senior year of high school?
The virtual summer program is designed for high school volunteers entering their junior or senior year. We will be offering volunteer opportunities to anyone entering college and above starting in the fall.
Can I still participate in the program if I am going to be away for part of the summer?
Yes, as long as you have a stable internet connection and are able to sign into Zoom throughout the summer you can participate in the virtual summer program. If there are planned dates you would be unable to participate in a Zoom meeting you must note on your application the dates and times you will be unavailable.
What days will the Zoom sessions take place?
All Zoom sessions will take place Monday-Friday. Depending on the patient you are assigned, your weekly Zoom will occur on Monday, Tuesday or Thursday. All students will be expected to attend Wednesday Zoom sessions and 20 minute check-ins every other Friday.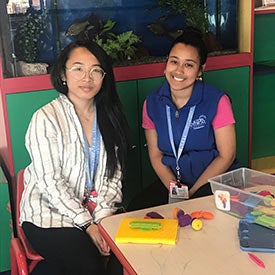 At the end of the program, do I receive documentation of my hours?
All students will receive credit for the hours they participate in the program as well as a certificate upon completion of the program. As long as you commit to the full program, you will receive 20 hours of credit.
I have a question that was not answered here, who should I reach out to?
Any additional questions students have about the program can be emailed to volunteer.services@bmc.org. All questions should come from the interested applicants themselves.