Testimonials From Our Volunteers
Read some of our volunteer testimonials.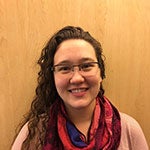 "I've loved volunteering at BMC. Throughout my different roles one thing that has stuck with me is the staff. While our job as volunteers is to assist the patients, the staff at the hospital has always been supportive and helpful for me to do the best job that I can. I've learned so much about myself as well as what makes for good patient interactions. I continue to use those skills throughout my other interests as well as talking with patients at BMC. Learning to listen has been a gift that I never knew to ask for." - Emma Miles
---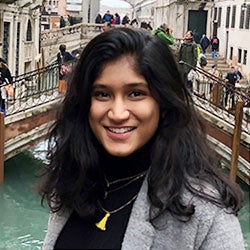 "Choose Kindness - the two magic words that make BMC so special. Just like anyone who has walked through these doors, I have been so lucky to be a part of the positive atmosphere that makes healthcare thrive in BMC. On one hand, people like Jehova and Haci offer the kindest smile and help from the front desk; on the other, there are nurses in the ICUs that are diligent in their practice but also attend to a family's every question. Everyone truly cares to make the other person feel better, to offer help in the most considerate possible way and as a volunteer it's truly inspiring. You feel compelled to go out of your way to show the same compassion to a patient while still delivering the best solutions; all so that you uphold the self-set standards of the hospital. It's truly continues to be memorable experience for me. Thank you BMC for this opportunity." - Mehar Hora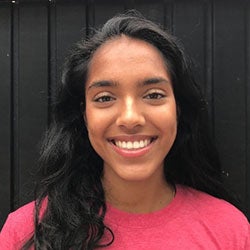 "Being a volunteer at BMC has given me countless opportunities to interact with the greater Boston community. Perhaps most importantly, this role has allowed me to witness, as well as be a part of, simple acts of kindness. Upon volunteering one day, for example, a visitor seemed to be distressed and the front desk worker was having difficulties calming them down. Without hesitation, a physician stopped in the middle of her rounding to help the visitor who eventually was able to relax again. Not thinking about the time or effort it would take to help another person, she decided to exemplify selflessness at that moment. I feel blessed to be in a position where I am able to learn from people who are genuinely passionate about their work and empathetic towards the people around them." - Laxmi Behara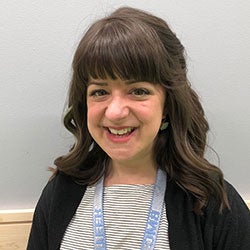 "What I have liked most about my experience at BMC is interacting with everyone here. I have had lovely connections with employees, patients, families, and visitors. At BMC everyone is met with respect and it shows. There are many different walks of life in the halls, but I've seen the small gestures of a quick smile or nod of the head to make someone feel welcome.
I have been volunteering in pediatrics for 2 years and have really enjoyed my experience. I love working with children and creating a space where they can feel comfortable and play to help relieve some of the stress that can be associated with coming to a hospital. It's been so helpful to be hands-on in the role and get to interact with patients and families. Playing games or working on arts and crafts with the patients is the highlight of my week. Being able to get a smile or laugh from a young person during my shift is my goal, but it can be even more important to sit with and be present. I'm there to do make their hospital visit (however long it is) less stressful.
Everyone is resilient. I have seen young people, their family, and friends come through all types of experiences. I was working with a young man that had been in the hospital through his birthday, Thanksgiving, and was approaching having to stay through Christmas. I would often catch him after his morning nap and it was hit or miss if he wanted me to be there. His mom also had her good days and bad days watching her son go through his experience. I was there on the day he was discharged and he hugged me and said that he was really glad I was there. He said I and the other volunteers helped him remember how much fun he could have and that helped him get better. It's a moment that I will always remember." – Marquita Christison