A Team Approach That Places Patients First
Welcome to the Cancer Care Center at Boston Medical Center.
The Center's experienced cancer specialists combine their extensive knowledge and expert skills to focus on each patient's needs. This comprehensive, multi-specialty team approach to diagnosis, treatment, and follow-up ensures that the most up-to-date options and recommendations are offered to patients in a timely and coordinated way.
"Dr. Kulke is highly knowledgeable and works on cutting edge research on neuroendocrine tumors. He is courteous and patient, and answers all questions clearly. I never feel rushed. His NP is awesome too. I'm scared having these tumors, but I can at least have some comfort in knowing my care is among the best in the world."
~ Anonymous
Meet the Cancer Care Center's Patients
From Patient to Doctor
A former research assistant with BMC's pediatric infectious disease team, Maria always wanted to be a doctor — but she didn't know her own breast cancer diagnosis would shape her career. Now a medical student at BU School of Medicine, she's committed to ensuring patients feel part of their own care team.
Watch more patient stories here
For additional information about the Cancer Care Center, email [email protected].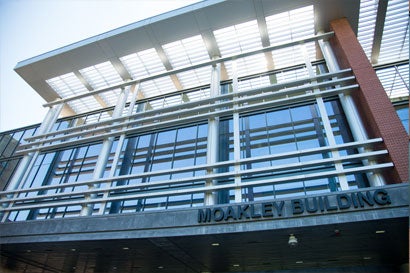 Address
830 Harrison Avenue
Boston, MA 02118
Moakley Building
Hours
Monday-Friday - 8:00 AM - 5:00 PM