About the Teaching Kitchen
Bring the Teaching Kitchen to YOUR Kitchen!
While the Teaching Kitchen is closed due to the COVID-19 pandemic we will be coming to you live every week via Zoom. Learn more about classes and sign up. See you soon!
At Boston Medical Center, we understand that food is medicine. We also know that eating healthy can be hard to do with a busy schedule and on a tight budget. This is why we make it our mission to provide patients with medically and culturally appropriate food from our Preventive Food Pantry, fresh produce from our Roof Top Farm, and culinary skills and nutrition education from our Teaching Kitchen.
Culinary medicine is a growing field that incorporates food and nutrition into the practice of medicine to prevent and treat diseases. The dietitians in the Teaching Kitchen take nutrition research and apply it to food access strategies and culinary skills. Each class begins with a short lesson about nutrition and how food impacts specific health needs. Then, participants practice hands on culinary skills by following a recipe that supports their needs and uses food found in our food pantry.
The Teaching Kitchen hosts an average of 25 classes a month. Our medically tailored classes aim to prevent and manage chronic diseases such as diabetes, heart disease, cancer, chronic pain, substance use disorder, bariatric weight loss surgery management and more. Our community classes offer culinary skills for staff during their lunch hour, our refugee program, Boston Public Schools, and the families of our patients and staff. We also offer classes to Boston University to support their staff wellness and offer classes to Boston University's Medical School students.
All of our classless are FREE! To attend a class, you may sign-up on-line, ask your doctor for a referral, OR come to the kitchen and one of our dietitians will help you sign up. If the City of Boston declares a "Weather Emergency" classes will be canceled and rescheduled if possible.
We are proud members of the Teaching Kitchen Collaborative. Please check out their website to learn more about other teaching kitchens, supporting research, and for tips to starting your own teaching kitchen. https://www.tkcollaborative.org/
Meet The Team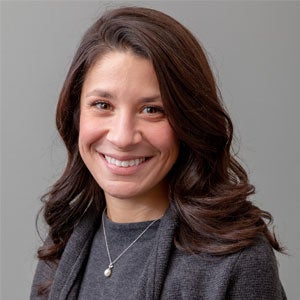 Olivia Weinstein MS, RD, LDN
Culinary Nutrition Director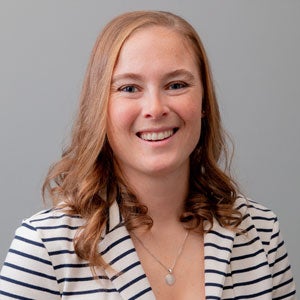 Kate Donovan, MS, RD, LDN
Culinary Nutrition Educator
Tracey Burg RD, Chef
Guest Chef and Program Founder
Contact Us
The Teaching Kitchen
Yawkey Ambulatory Care Center at Boston Medical Center
2nd Floor, Cafeteria
850 Harrison Ave.
Boston, MA 02118
Hours: Monday - Friday, 10:00 AM to 4:00 PM
Call: 617.414.3840