BMC's Pediatric Emergency Department (PED) delivers emergency care to patients aged newborn to 22. The PED is open 24 hours per day, 365 days per year. Upon arrival, a trained pediatric emergency nurse will greet the patient, make an initial evaluation of the emergency and determine the child's priority of care. Please understand that in any emergency room, the most urgent cases must be seen first, regardless of the order in which patients arrive.
The Pediatric Emergency Department team of doctors, nurses and other professional staff at BMC and are highly trained to provide initial care and treatment of all medical and surgical conditions. When needed, these doctors call on specialists who are available 24 hours a day, and include pediatric surgery, trauma surgery, ear nose and throat, behavioral health, ophthalmology, orthopedics, and oral surgery.
In addition, Pediatric Social Work and Child Psychiatry are available to address the social and emotional needs of patients including:
Mental health
Family or relationship problems
Immigration and refugee services
Parenting
Shelter and food
Unemployment
Violence
Child Life Services
The PED also offers a Child Life Program which in the PED means helping achieve a standard of pain-free pediatric care. Fun, child-oriented activities provide patients with a variety of distraction and coping techniques for various procedures and treatments. Play provides children with a safe outlet for anxiety, sadness and other emotions that may accompany a visit to the Emergency Department.
Technology
The PED has all of the state-of-the-art technology needing for caring for a child in an emergency setting, such as:
Fully computerized electronic patient record and tracking system
100% fully monitored patient beds (cardiac, blood pressure, oxygen status, capnography)
CT, MRI and X-ray
Ultrasound bedside slit lamp for eye examination
Doppler for vascular assessment
24 hour TTY service for hearing impaired
Refer a Patient
Call: 617.414.4991
Fax: 617.414.4999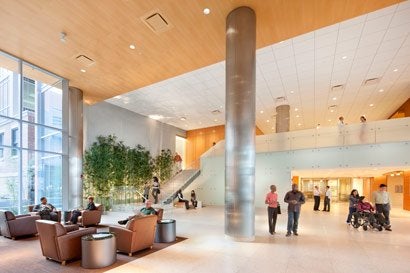 Address
725 Albany Street
Boston, MA 02118
Hours
Open 24 Hours a Day