If your child often complains of pain in their joints, muscles, or bones, they could be suffering from a rheumatologic condition. These symptoms can be puzzling, but a pediatric rheumatologist can help. When seeing patients, our goal is to evaluate the problem and then provide care as needed. From infancy to 26, we treat those suffering from a variety of rheumatologic and inflammatory conditions.
At Boston Medical Center our Pediatric Rheumatology team can help you obtain the best treatment for your child. Read more:
Pediatric Rheumatology Conditions Pediatric Rheumatology Treatments
Meet Dr. Ezra Cohen, Rheumatologist
Dr. Cohen is a Harvard Medical School graduate who specializes in Juvenile Arthritis, Lupus, Arm, and Leg Pain, Fevers, and Dermatomyositis. He completed his residency in Pediatrics at both Massachusetts General Hospital and Boston Children's Hospital; both located in Boston, Massachusetts. Dr. Cohen is certified within the American Board of Pediatrics and fluent in both English and Spanish. In addition, he also conducts clinical trials in order to further his research. Read more about Dr. Ezra Cohen.
Podcast: Pediatric Rheumatology at BMC
In this segment, Ezra Cohen MD, shares how the expert clinical team in Rheumatology at Boston Medical Center can now help children with Rheumatoid conditions. They excel in research and training and use a comprehensive, multidisciplinary approach to meet the needs of every patient, including children.
---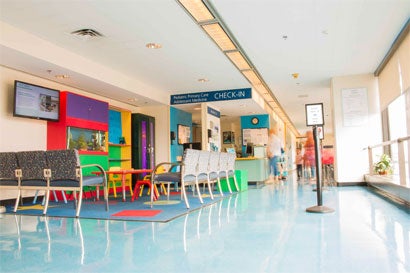 Address
850 Harrison Ave
Boston, MA 02118
Yawkey Ambulatory Care Center
6th Floor
Hours
Monday - Friday: 8:00 AM - 8:30PM