This web site was created to serve as a resource for families of children with neurological or developmental disorders, including epilepsy, autism, and developmental delay.
Authored by the experts in the Divisions of Child Neurology and Developmental Pediatrics at Boston Medical Center (BMC)—professionals with special expertise in caring for children with neurodevelopmental problems—this site is meant to guide parents through their child's development, diagnosis, and treatment.
In addition to descriptions of specific disorders, this site contains general information on planning your child's education, caring for your family's well-being, and paying for your child's special healthcare needs. It also presents detailed explanations of clinical research as well as instructions on how to involve your child in a research study.
In an effort to filter the myriad web sites directed to parents like you, we have included links to the sites that we believe are the most accurate, informative, and helpful to you. A note of caution: beware of miracle treatments. These usually lack scientific data and may be harmful to your child.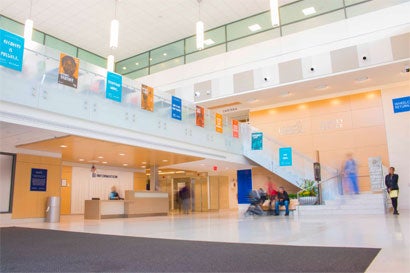 Address
725 Albany Street
Boston, MA 02118
Shapiro Center
8th Floor, Suite 8C
Hours
Monday, Wednesday, Friday - 8:00 AM - 5:30 PM
Tuesday, Thursday - 8:00 AM - 8:00 PM