The Teen and Tot Program (TTP) is a specialized program focused on adolescent pregnancy and parenting, located within Boston Medical Center's Adolescent Center. Based on our 20+ year experience working with an at-risk/high risk, government dependent, school failure population, Teen and Tots aspires to become the leading center for excellence in caring for the whole teen parents and child, improving the health and wellness and changing lives through pregnancy and parent services.
TTP is a comprehensive, innovative program of care, support and education for pregnant and parenting adolescents and their children. It was created so that teenagers up to the age of 21 and their children up to the age of 3 can come to their medical appointments together, and have the same physician can address the needs of both parent and child.
Our staff specializes in the unique needs of adolescents, so TTP encourages teens to use all of the services the Adolescent Center provides. This including prenatal classes for pregnant teens and parenting classes for parents. The comprehensive approach provides teen parents access to various medical services such as standard adolescent care which includes primary care for mothers, fathers and children.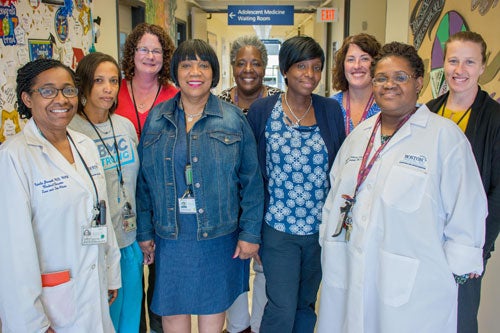 Available Case Management Services include:
Early Intervention Referrals
Family Planning
Nutrition Counseling
Prenatal Care and Education
Parenting Education/Support Groups
Social and Mental Health Services
The Teen and Tot Program's hallmark service is a ten week prenatal education class free of charge in a friendly and welcoming environment. Each class focuses on different aspects of the newborn, targeted to the needs of teenage parents - both mothers and fathers. Subjects covered include:
Breastfeeding
Contraception
Delivery and postpartum recovery
Housing and benefits information
Newborn and toddler development
Nutrition
Prenatal care
School and work issues
Support and education for young fathers
Classes are held weekly and food is provided. Family members and friends are welcome to attend.
This program is supported in part by the Boston Public Health Commission , Boston Healthy Start Initiative.
BMC Teen & Tot Program PSA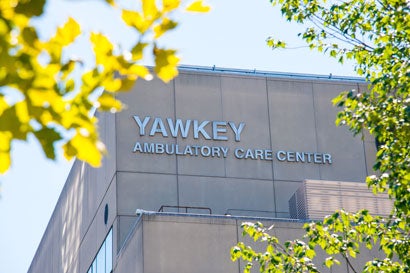 Address
850 Harrison Ave
Boston, MA 02118
Yawkey Ambulatory Care Center
6th Floor
Hours
Monday, Wednesday, Friday: 8:00 AM - 5:00PM
Tuesday, Thursday 8:00 AM - 8:00 PM