Travel Medicine Program
The International Clinic provides a family-oriented program to reduce the incidence of travel related illness. Most patients are from the international community of Boston Medical Center, where more than half of all children have at least one parent who was born outside the United States.
The Travel Medicine program provides:
Travel-specific immunizations
Information about prevention of malaria and other insect-borne diseases
Information about prevention and treatment of traveler's diarrhea
Education about prevention of other travel-related conditions
Hand-outs for patients to take with them outlining preventive measures they can carry out during their travels
Evaluation of travelers who develop illness during their travels
The Clinic also sees patients who may have become sick from travel abroad. These illnesses include parasitic infections and other conditions such as malaria, schistosomiasis and strongyloides, which may be unfamiliar to many American physicians. As patients are treated, close contact is maintained with each patient's primary care provider.
For health information on international travel, see the Centers for Disease Control and Prevention (CDC) website.
Refugee Health Program
The Refugee Health Assessment Program sees patients that are referred from specific resettlement agencies; thus appointments must be made by the agencies. New immigrants to the U.S. should have their appointments made with primary care professionals with whom they plan to establish long-term care.
Up to 75,000 refugees arrive each year in the United States, and about 5% of them have settled in Massachusetts in recent years. All refugees are entitled to a health assessment which needs to be initiated within three months of arrival in the U.S. Refugees are directed to the International Clinic by their sponsoring agencies. Trained medical interpreters and outreach workers affiliated with Boston Medical Center and the Refugee Health Program of the Department of Public Health provide interpretation of language as well as information about cultural traditions and practices that may impact upon health.
The health assessment includes:
General health assessment, including vision, hearing and dental screening
Identification and treatment of immediate health needs
Diagnosis and treatment of communicable diseases
Immunization
Orientation to the health system in the United States
Transition to a primary care provider
Unique Needs
War, violence, and extreme living conditions are experiences shared by many refugee children. A survey of Bosnian children performed in the clinic showed that most children or their parents reported multiple exposures to wartime violence. Behavioral symptoms possibly related to these exposures were reported to be present in nearly half of all children. Therefore, the clinic has gradually expanded its role to provide additional services including:
Providing school forms and immunizations to facilitate school entry
Enrolling eligible children and mothers in the federal WIC program and providing additional nutritional support to families as needed
Identifying the need and making arrangements for subspecialty services, including developmental assessment and referral for mental health services
Research Activities
The Travel Medicine clinic is one of 5 travel clinics participating in the Boston Area Travel Medicine Network (BATMN), a research network of travel clinics funded with a cooperative agreement with CDC.
Research activities of the clinic include:
Studies on the effects of exposure to war and violence in refugee children
Assessment of immunity to hepatitis A in individuals from developing countries
Epidemiology of travel-related illness in urban multinational populations
Immunity to vaccine-preventable diseases among refugees
Response to vaccines in refugees
Seroprevalence of dengue antibody in travelers
Demographic analysis of travelers
Description of travelers visiting friends and relatives
Decision analysis for yellow fever vaccine
Hepatitis E and chikungunya virus antibody prevalence in travelers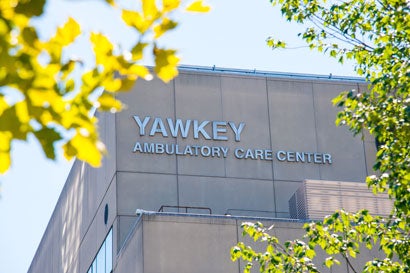 Address
850 Harrison Ave
Boston, MA 02118
Yawkey Ambulatory Care Center
6th Floor
Hours
Monday, Wednesday Friday: 8:00 AM - 5:30PM
Tuesday, Thursday 8:00 AM - 8:00 PM