Skull based tumors are found in the bones, cartilage, and other tissues that form the face and skull. This includes the eye sockets, top of the nose, the inner ear and the parts of the body next to and between them. These tumors can be cancerous, or benign. Finding a team of healthcare specialists who work together to develop a treatment plan is essential for successful outcomes and for each patient's well-being, and it is the mission of BMC's skull base surgery team.
BMC's network of experts includes surgeons, oncologists, ophthalmologists, endocrinologists, speech language pathologists, audiologists, dentists, pathologists, and patient navigators. These specialists come together to deliver the most advanced care for patients.
The skull base surgery program offers the latest methods of traditional open and minimally invasive endoscopic surgical approaches, non-surgical approaches such as radiation and CyberKnife, and combinations of treatments that are customized to each person's needs. The team has nationally and internationally recognized experts in treating these types of problems. This includes using special cameras called endoscopes and existing openings in the head, such as the mouth and nose, to remove these tumors. Using the most innovative technology to improve patient care and help with recovery are among the team's goals.
"Dr. Devaiah is a wonderful doctor and human. He not only has deep expertise in his field but also communicates his knowledge in a very accessible and relatable manner. He truly cares about his patients and goes the extra mile to make sure your questions have been answered and you're confident in your action plan. I highly recommend him."
~ Aaron B.
While the course of care varies among patients depending on the location and size of the tumor, the team strives to provide the most effective, least invasive treatment, with the least amount of pain, and to help patients quickly return to normal activity.
Cancerous tumors of the skull base are treated in partnership with the head and neck cancer experts at BMC's Cancer Care Center. Non-cancerous conditions treated include:
Pituitary tumors
Craniopharyngioma
Meningioma
Chordoma
Vestibular schwannoma
Facial neuroma
Spinal fluid or CSF leaks from the nose or ear
Sinus cancers and benign tumors
All other tumors affecting the skull base
Contact
Call: 617.638.8124
Fax: 617.414.1788
After Hours Emergencies: Please call 617.638.8000 and ask for the otolaryngology on-call resident to be paged.
Email: [email protected]
Skull Base Surgery
Department of Otolaryngology
Moakley Building
830 Harrison Avenue
Ground Floor
Boston, MA 02118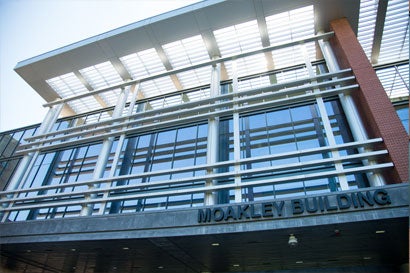 Address
830 Harrison Avenue
Boston, MA 02118
Moakley Building
Ground Floor
Hours
Monday-Friday - 7:30 AM - 5:00 PM