Patient Stories
Mary Jane and Michelle
Good Neighbors
After being affected by her amyloidosis, BMC patient Mary Jane was told that she would need a new kidney. Knowing that it can be very difficult to find a kidney donor, and one with a perfect kidney match, her husband, Jerry, went to Facebook. He made an Uncle Sam–like poster, reading "If you are O+ and willing to save my life, please send me a message!" and posted it on as many public Facebook pages as he could. After hearing back from a few sources, they found Michelle, who turned out to live right down the street from Mary Jane and Jerry.
"Most kidney donors I talk to say they were nervous, but I was actually very excited. I always knew that I wanted to do something like this, so when I saw the post and read Mary Jane's story, I was compelled to message Jerry," said Michelle. After testing at BMC and discovering that Michelle had an O blood type, it was confirmed that the transplant could happen.
In October of 2019, Mary Jane and Michelle had their surgeries. Dr. David Wang performed the surgery on Michelle, and Dr. Matthew Nuhn, who has since left BMC, performed surgery on Mary Jane. Transplant nephrologists, Dr. Sandeep Ghai and Dr. Jean Francis, provided care before and after the surgery to both women. "I loved Dr. Ghai and Dr. Francis – they were terrific," said Mary Jane. The surgery was a success.
"Ever since the surgery, we have been good friends with Michelle," said Mary Jane. Her husband, Jerry, went on to say, "Michelle is a unique person. She is so giving. It's one thing to give your kidney to a family member, it's another thing to give it to a stranger."
Michelle says, "We have yet to meet in person since the surgery due to COVID-19, but we both are getting our vaccines. Hopefully our families will get to have dinner together this summer!"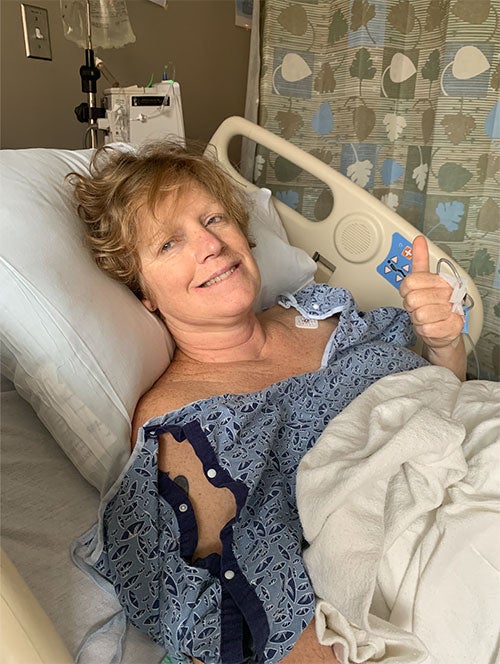 Michelle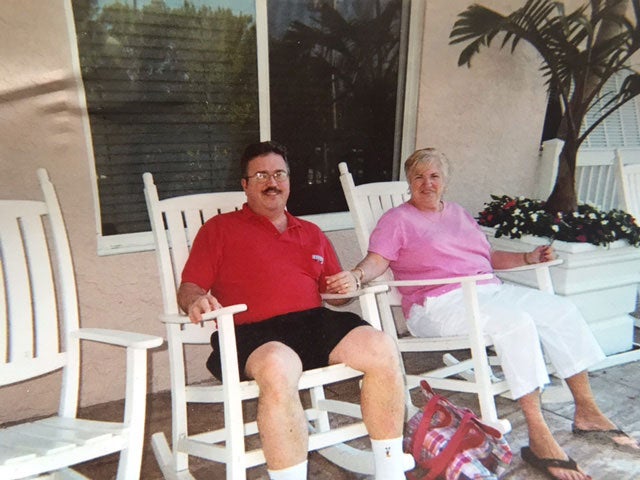 Mary Jane and Jerry
---
Patricia
Life-changing Call
From the moment Patricia was born, she battled kidney disease, having consistent infections growing up and her first surgery at two years old. When she moved to the United States from Venezuela in 2015, she was on a strict steroid treatment that was enough to keep her standard of living high. In 2019, however, she had a major relapse. Her care team was very clear: she needed to begin dialysis immediately and would need a new kidney.
"I had always feared dialysis and was honestly terrified, but I quickly realized that this is what I needed for healing on my journey to get my transplant," said Patricia. She was several months into her dialysis treatment and was at a training at the dialysis center when she received a call from BMC. "I will never forget that moment. I answered the phone and that was it — I was getting a new kidney. The woman who called me spoke to me in Spanish and answered all my questions." Patricia received the call that there was a deceased donor who was a match, and after receiving the call at 10 am, she was getting prepped for surgery at noon.
"I don't have any family in Boston, and since it was such short notice none of my out-of-town relatives could come in for my transplant. My BMC providers became my family that day. They guided me and cared for me. Dr. Sarah Meade is my hero, and I will never forget the care she gave me and her patience in answering all of my questions. She treated me as if I was her own sister, and I felt comfortable she was helping me make the best decision."
"The BMC transplant team is honored to have the privilege to care for Patricia," says Dr. Meade, "and we wish her a lifetime of happiness and health."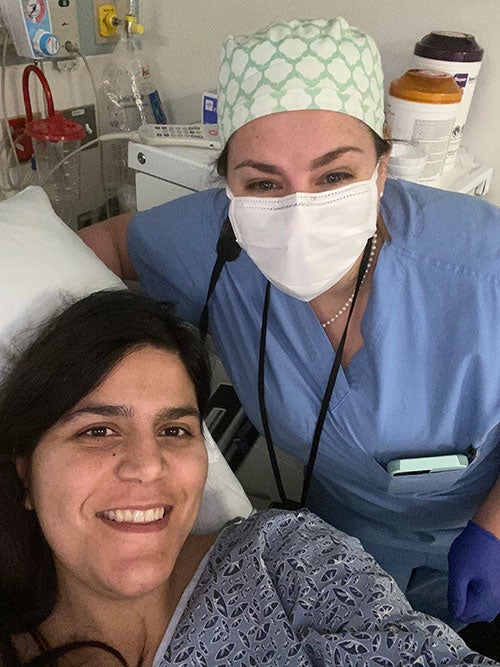 Patricia and Dr. Sarah Meade
---
Ferdison and Melissa
Sisterly Love
A bad cough that wouldn't go away and urging from his girlfriend initially sent Ferdison to the Emergency Department at Boston Medical Center (BMC) in the summer of 2017. Young—just 27—and seemingly healthy, it came as quite a surprise when doctors told him that the cause was actually kidney disease and that he was in renal failure. With a diagnosis of IgA nephropathy, he started dialysis three times a week and was placed on the national kidney transplant list to wait for a deceased donor. The wait time here in New England can range from four to 10 years, depending on blood type, before a kidney becomes available from a deceased donor through the organ bank.
Ferdison's family includes five siblings, with a brother and sister in the Boston area and the others living farther away. It wasn't too long before Melissa, one of Ferdison's younger sisters, then just 21 and close by, stepped forward to see if she was a match to donate a kidney. Bloodwork and a series of scans showed that she was a perfect candidate. On June 6, 2018, brother and sister underwent successful surgeries at BMC. "She is my guardian angel," says Ferdison of his sister Melissa. "Thanks to her, since the surgery, my life has been much, much better." Ferdison, who still sees BMC nephrologist Dr. Sandeep Ghai regularly, is back to fishing, riding his bike, and doing things he enjoyed before his kidney issues began.
"Growing up, my brother and I were always very close," says Melissa, "I had no second thoughts. I knew it was the right thing to do." Still, she understands that deciding to donate a kidney is a big decision, and appreciated that she could discuss any concerns with a social worker and the transplant coordinators, all experienced nurses.
"Everyone at BMC made me feel very comfortable," says Melissa. She adds that if you are thinking about donating, "Just know that at BMC, you are in good hands."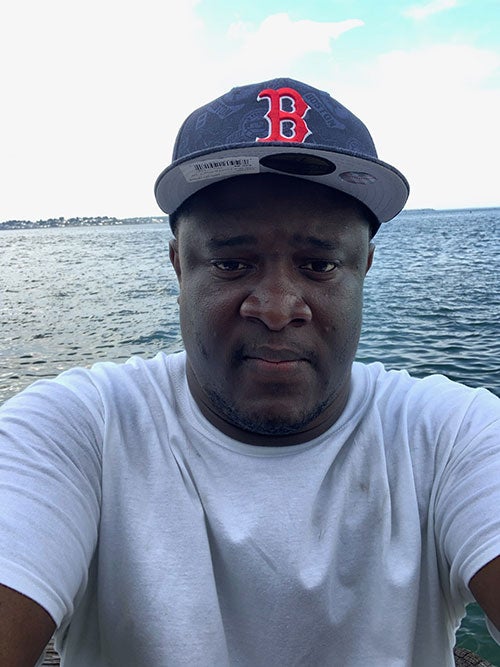 Ferdison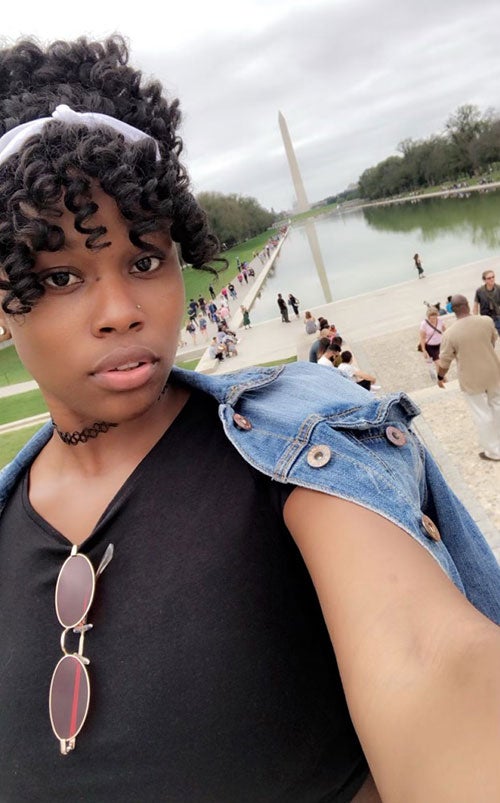 Melissa