The Most Advanced Treatment for Vascular Disease in the Region
When the diagnosis of peripheral vascular disease is made and treatment is needed, the Vascular Center at Boston Medical Center offers comprehensive care including minimally invasive techniques through one of the most advanced multidisciplinary teams of specialists in the region.
Our Patient-Centered Approach to Exceptional Care
The incidence of vascular disease has been steadily on the rise over the past twenty years and will continue to increase as the baby boom generation ages. Our goal is to save limbs, lives and improve the quality of life for all of our patients.
The revolution in medical technology means that we can, in most cases, achieve this goal with minimally invasive procedures and treatments that lower treatment risks and dramatically reduce the length and discomfort of recovery. In short, we seek to do as much for the patient while doing as little to the patient as possible.
"Our multidisciplinary approach ensures that patients receive the best possible care with maximum convenience."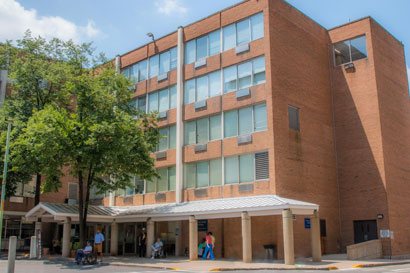 Address
732 Harrison Avenue
Boston, MA 02118
Preston Family Building
3rd Floor
Hours
Monday-Friday - 8:30 AM - 4:30 PM