Established in 1968, the Department of Neurosurgery at Boston Medical Center is a full- service clinical and academic program that provides advanced treatment for patients with a broad spectrum of diseases and disorders of the brain, nerves, spine and spinal cord. Our team includes highly experienced neurosurgeons who subspecialize in all major areas of neurosurgery. We have multidisciplinary programs in trauma, neuro-oncology, cerebrovascular disease that provide our patients with a broad spectrum of treatment options. We work with our colleagues to provide our patients with the highest level care in a truly compassionate environment.
Our neurosurgeons have extensive experience in using state-of-the-art technology and innovative surgical methods to treat patients with a wide variety of brain, nerve and spine conditions.
BMC offers patients access to the newest clinical treatments in this specialized field, using the advanced image-guidance and minimally invasive techniques to provide safe and successful treatment of complex brain tumors, aneurysms, movement disorders (including Parkinson's disease), epilepsy, and spine diseases.
Our Department has a long-standing tradition of providing the finest neurosurgical care possible to all residents of this region regardless of ethnicity, race or economic status.
We share Boston Medical Center's commitment to exceptional care, without exception and are proud of our outcomes, and the trusting relationships we have established with our patients. Our outpatient clinic is located in Boston Medical Center's beautiful Shapiro Center in Boston's historic South End.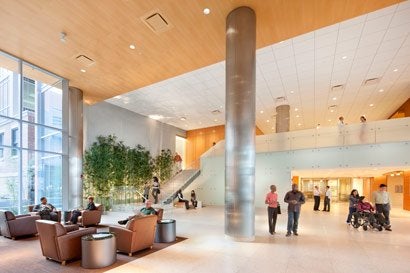 Hours
Monday-Friday - 8:30 AM - 5:00 PM