With expertise in both adult and pediatric trauma and as a regional referral center, Boston Medical Center (BMC) is the largest provider of trauma and emergency services in New England.
The BMC Trauma Center has a reputation as one of the country's finest centers. Verified by the American College of Surgeons as a Level I adult trauma center, BMC provides the highest level of care to patients with serious, life-threatening injuries.
The Acute Care and Trauma Surgery team is available 24/7 for patients in need of immediate surgical care due to injury and for those experiencing urgent surgical emergencies because of illness. Surgeons, advanced practice providers, critical care nurses, and other skilled staff work together to deliver exceptional care to our patients throughout the care continuum, from the Emergency Department to the outpatient clinic. Department members also care for patients in the newly renovated, state-of-the-art Surgical Intensive Care Unit, which admits more than 1,500 patients annually.
In addition, the department is engaged in a wide variety of research projects. Areas of interest include gene regulation after injury, effects of mechanical force on wound healing, the effect of mechanical ventilation on traumatic brain injury, the repair of complex abdominal wounds after trauma and acute care surgery, and examining the impact that social determinants of health have on trauma and trauma-related care.
For additional information about the Department of Surgery and the Boston University School of Medicine (BUSM) Surgery Residency Program, please visit the BUSM Department of Surgery website.
Boston Trauma: Boston Medical Center Trauma Services
Acute Care and Trauma Surgery Annual Reports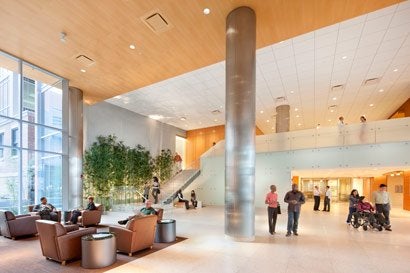 Address
725 Albany Street
Boston, MA 02118
Shapiro Ambulatory Care Center 3rd Floor, Suite 3A

Hours
24 Hours